Making Bad Credit a Thing of the Past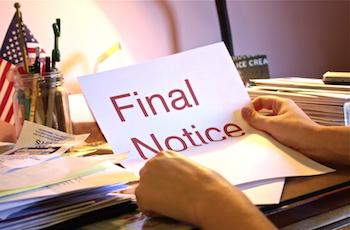 These days, with such turmoil in the economy and tighter lending restrictions being put into play, bad credit isn't nearly as uncommon as it used to be. More and more Americans are finding themselves strapped with high mortgages, outrageous credit card debt, and stacks of bills they just can't pay. With no other apparent way out, a number of consumers are taking out high interest temporary loans, making late payments to creditors and even missing payments altogether. What many people don't understand, however, is that just because bad credit is in the past, doesn't mean it needs to be in the future. By consulting with an experienced bankruptcy attorney Orange County residents have the power to leave the past behind them.
How Can an Experienced Bankruptcy Attorney Help?
A seasoned bankruptcy attorney has the knowledge and tools that consumers need to assist them in making a fresh start so that they can make bad credit a thing of the past. While filing for bankruptcy isn't always the best solution for everyone, many consumers can benefit in a number of ways.
• Filing for bankruptcy can eliminate much of consumers' debt, giving them the ability to make timely payments on the bills they keep.
• Some forms of bankruptcy involve the restructuring of current debt, making it easier for individuals to keep up with their payments.
• An experienced bankruptcy attorney knows how the system works, and can oftentimes persuade creditors to let consumers keep their belongings, even if they aren't exempt according to the law.
An attorney who is experienced with bankruptcy and credit issues can often provide consumers with tips on rebuilding their credit.
• Although consumers can't erase late or missed payments that have occurred in the past, making future payments on time can significantly improve credit scores in the long run.
• One very important mistake many consumers make is not monitoring their credit scores. Consumers should check their credit scores regularly to ensure that there is no suspicious activity being reported, and that all of the information is correct. It is also important for consumers to report any incorrect information that is contained in their credit report as soon as it is discovered.
• One of the best steps consumers can take when trying to move forward after credit problems is to take out affordable secured loans/ lines of credit in order to reestablish a good credit history.
By consulting with an experienced bankruptcy attorney Orange County residents can take the steps they need in order to make bad credit a thing of the past.
Although located in Costa Mesa, we also service these Orange County cities: Aliso Viejo, Anaheim, Bell, Bellflower, Brea, Buena Park, Carson, Cerritos, Cypress, Dana Point, Diamond Bar, Downey, El Monte, Fountain Valley, Fullerton, Garden Grove, Hacienda Heights, Huntington Beach, Irvine, La Habra, La Mirada, La Palma, La Puente, Laguna Beach, Laguna Hills, Laguna Niguel, Laguna Woods, Lake Forest, Lakewood, Long Beach, Los Alamitos, Mission Viejo, Newport Beach, Norwalk, Orange Placentia, Paramount, Pico Rivera, Pomona, Rancho Santa Margarita, San Clemente, San Juan Capistrano, Santa Ana, Seal Beach, Stanton, Tustin, Villa Park, Walnut, West Covina, Westminster, Whittier & Yorba Linda California.