Frequently Asked Bankruptcy Questions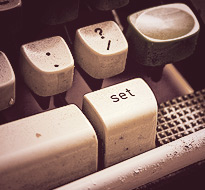 Answering a few bankruptcy questions can help you decide whether it is right for you. You should not file for bankruptcy without careful consideration and a consultation with a bankruptcy professional. Keep in mind that bankruptcy filing can have profound impacts on your personal property as well leaving a lasting mark on your credit history, affecting your ability to secure credit or loans for many years.
Can I file for bankruptcy?
There are multiple chapters that you can file under. If you are behind in debt payments and cannot make individual arrangements, you may be able to file for bankruptcy. Consult a bankruptcy professional for more information.
Do I have to disclose my current income?
Yes. Your income will be used to determine your eligibility and which chapter you should file under. You will have to disclose your income in your petition for bankruptcy filing, before proceedings can begin.
Do married couples have to file bankruptcy together?
No. You can file bankruptcy without including your spouse. However, your spouse can be held liable for any joint debts. Since a joint filing can increase the amount of your exemptions, doing so may work to your advantage. Consultation with a bankruptcy professional would be the best solution for this type of bankruptcy question.
How does the "Means Test" work?
When filing for Chapter 7, the means test is used to determine your eligibility. Your income is compared to the median income, based on your income, IRS filings, and Census data. If your income is above the median, you may not be eligible to file. The Means Test is a bit more complicated, but this covers the basic function.
Can bankruptcy help me save my home?
Yes. Chapter 13 bankruptcy is a form of debt restructuring rather than debt forgiveness, and can help you retain your home or property.
Does bankruptcy affect my IRS debt?
That depends on the type of debt you have with the IRS. Under stringent conditions, your personal income tax debt may be discharged, but other types, including business and payroll taxes, usually are not.
Which chapter should I file under?
The answer varies by the individual. Chapter 7 is used when you are unable to pay your bills and are trying to discharge debts. Chapters 11, 12 and 13 are applied when you have the ability to repay some or all of the outstanding debts. In general, Chapter 7 is liquidation bankruptcy and the others are geared toward debt restructuring.
What if a creditor tries to collect after I file?
Notify the creditor that you have filed for bankruptcy. Include the case name, number and filing date. You should also include a copy of the petition filing.
What if I disagree with an order in the case?
You have the right to file a motion for reconsideration or a notice of appeal. Either option will require an additional filing fee and, if accepted, be considered at the United States District Court level.
Although located in Costa Mesa, we also service these Orange County cities: Aliso Viejo, Anaheim, Bell, Bellflower, Brea, Buena Park, Carson, Cerritos, Cypress, Dana Point, Diamond Bar, Downey, El Monte, Fountain Valley, Fullerton, Garden Grove, Hacienda Heights, Huntington Beach, Irvine, La Habra, La Mirada, La Palma, La Puente, Laguna Beach, Laguna Hills, Laguna Niguel, Laguna Woods, Lake Forest, Lakewood, Long Beach, Los Alamitos, Mission Viejo, Newport Beach, Norwalk, Orange Placentia, Paramount, Pico Rivera, Pomona, Rancho Santa Margarita, San Clemente, San Juan Capistrano, Santa Ana, Seal Beach, Stanton, Tustin, Villa Park, Walnut, West Covina, Westminster, Whittier & Yorba Linda California.