Most bankruptcy cases are filed under Chapter 7
After major revisions in the law in 1978 and 1994, filing bankruptcy became a streamlined process where most consumer filers keep all their assets. Major changes effective 10/17/05 make it harder to get a discharge under Chapter 7, but an experienced attorney can guide their client through the process.
Types of Bankruptcies
Chapter 7 wipes out debts
Chapter 11 reorganizes a corporation or other business entity
Chapter 13 reorganizes debts for individuals or married couples
What is Chapter 7 Bankruptcy?
For individuals or married couples, Chapter 7 WIPES OUT unsecured debts like credit cards, signature, and medical bills forever. This is called "discharge." On secured debts like mortgages, vehicle loans, or furniture/jewelry store debts, the person simply keeps making payments if they want to keep that item. The asset or property they get to keep is called "exempt". The exemption laws in California are very liberal. For example, a member of a family unit can keep a home with up to $600,000 equity.
What is Chapter 13 Bankruptcy?
In Chapter 13, the person proposes a Plan to the court to pay debts over an extended period of time, usually 3 years, but 5 is often allowed. The debtor sends one payment in each month to a court trustee who in turn pays each creditor. While in a plan the person is protected by the court from collection calls or garnishment. On unsecured debts, no interest is paid, unlike bankcards where often more than half the monthly payment goes toward interest. Further, the court will not only excuse interest on the unsecured debt, but most of the time it will also discount the amount of the principal.
Filing Bankruptcy
Anyone considering bankruptcy should see a qualified attorney. Most offer a free consultation. While there are people who advertise themselves as "paralegals" who will fill out the papers for a "discount fee", many have turned out to be rip-off artists disappearing with the client's money.
Attorney Joseph A. Weber has represented thousands of people and businesses in bankruptcy. He is a graduate of St. Leo University, the American College of Law, and has been a member of the Orange County Bar Association, The National Association of Chapter 13 Trustees, The National Association of Consumer Bankruptcy Attorneys, and the Orange County Bankruptcy Forum. He is the author of Credit Limits, a book about the proliferation of bankcards.
Joseph Weber is well-versed in the new bankruptcy law, having studied it for eight years as it was being formulated. He worked to actively oppose what he sees as a creditor-sponsored slap in the face to American consumers.
Weber Firman Bankruptcy Attorneys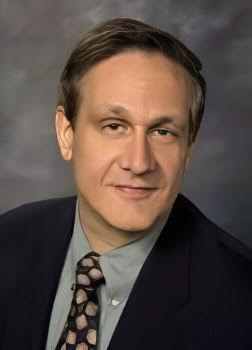 Joseph A. Weber
Joseph A. Weber is available to answer questions about bankruptcy. His offices are in Costa Mesa, down the street from South Coast Plaza. The main office number is (714) 433-7185. Under the new law, Attorney Weber may be considered a debt relief agency.
TONY RUIZ
CHAPTER 7 CLIENT
Ever since I was in the Military, I've never been good with money. Im good at making it, but Im just as good at spending it. I'm looking forward to getting married and buying a house in the future... And that wont happend with my financial situation.. Anyways.. I found Joseph A Weber and he took me under his wing. Knowing that I was military he even gave me a huge discount.. He loves helping Veterans... I thank god I found this guy, because most Lawyers would have taken the little money I have.... If you are even considering BK, Pleasssse get this guy.... Especially Veterans.
CHANDRA
CAR ACCIDENT CLIENT
Mr. Weber was a great help
BANKRUPTCY CLIENT
Mr. Weber was a great help with my bankruptcy. His sound advise resolved my case to my benefit. I would certainly recommend him to others.
SCOTT K.
CHAPTER 7 CLIENT
I am a tax litigation attorney. Frequently bankruptcy is the best answer for my clients. I refer them to Joe Weber and no one else. Joe always does a good job for them. He's honest enough to tell my clients if bankruptcy is not the right fit for them and direct them to the best solution.
Review of Joe Weber
BANKRUPTCY CLIENT
My husband and I have worked with Joe Weber for several years, getting his expert and valuable advice on several cases. He is very knowledgeable, personable and friendly , and has provided us with workable solutions to our debt problems, relieving a huge burden of stress on us both. He also maintains his fees at a level that is workable for the situation. I highly recommend Joe Weber as an attorney.
GARY
CHAPTER 13 CLIENT
Joseph Weber has been my wifes and my attorney for about 3 years and he has been very helpful throughout the process. He is very knowledgeable about his area of expertise and I have considered myself fortunate to have him on our side.

His fee structure is fair and I felt like we have received much more from him and his support staff than we could have reasonably expected at the outset.
IRA
CLIENT
Did a great job for my sister and myself. Mr. Weber was very helpful in explaining every step of the process to us. Everyone in the office was very considerate and helpful.Joseph Weber has been my wifes and my attorney for about 3 years and he has been very helpful throughout the process. He is very knowledgeable about his area of expertise and I have considered myself fortunate to have him on our side.
DEAN L.
JOE'S WEB DEVELOPER
After copy/pasting all these testimonials, I feel compelled to include my own review of Joe. I've been Joe's computer guy since 2008. Joe is a great client - patient, fair, and pays bills immediately.

Joe has advised me on a few legal issues with positive outcomes. I am lucky to know him and appreciate his vast legal experience.
Frequently Asked Questions
Answering a few bankruptcy questions can help you decide whether it is right for you. You should not file for bankruptcy without careful consideration and a consultation with a bankruptcy professional. Keep in mind that bankruptcy filing can have profound impacts on your personal property as well leaving a lasting mark on your credit history, affecting your ability to secure credit or loans for many years.
Can I file for bankruptcy?
There are multiple chapters that you can file under. If you are behind in debt payments and cannot make individual arrangements, you may be able to file for bankruptcy. Consult a bankruptcy professional for more information.
Do I have to disclose my current income?
Yes. Your income will be used to determine your eligibility and which chapter you should file under. You will have to disclose your income in your petition for bankruptcy filing, before proceedings can begin.
Do married couples have to file bankruptcy together?
No. You can file bankruptcy without including your spouse. However, your spouse can be held liable for any joint debts. Since a joint filing can increase the amount of your exemptions, doing so may work to your advantage. Consultation with a bankruptcy professional would be the best solution for this type of bankruptcy question.
How does the "Means Test" work?
When filing for Chapter 7, the means test is used to determine your eligibility. Your income is compared to the median income, based on your income, IRS filings, and Census data. If your income is above the median, you may not be eligible to file. The Means Test is a bit more complicated, but this covers the basic function.
Can bankruptcy help me save my home?
Yes. Chapter 13 bankruptcy is a form of debt restructuring rather than debt forgiveness, and can help you retain your home or property.
Does bankruptcy affect my IRS debt?
That depends on the type of debt you have with the IRS. Under stringent conditions, your personal income tax debt may be discharged, but other types, including business and payroll taxes, usually are not.
Which chapter should I file under?
The answer varies by the individual. Chapter 7 is used when you are unable to pay your bills and are trying to discharge debts. Chapters 11, 12 and 13 are applied when you have the ability to repay some or all of the outstanding debts. In general, Chapter 7 is liquidation bankruptcy and the others are geared toward debt restructuring.
What if a creditor tries to collect after I file?
Notify the creditor that you have filed for bankruptcy. Include the case name, number and filing date. You should also include a copy of the petition filing.
What if I disagree with an order in the case?
You have the right to file a motion for reconsideration or a notice of appeal. Either option will require an additional filing fee and, if accepted, be considered at the United States District Court level.
Location
Our offices are in Costa Mesa, down the street from South Coast Plaza.
The main office number is (714) 433-7185.
Weber Firman Attorneys
1503 South Coast Drive, Suite 209
Costa Mesa, CA 92626
Office Hours
M-F 9am - 5pm
(After hours available by appointment)
Sat 8am - 12pm (by appointment)
Phone
Free Consultation
Joseph A. Weber is available to answer your questions about bankruptcy.
For a free consultation, submit the form below. You may also call us at (714) 433-7185.
Under the new law, Attorney Weber may be considered a debt relief agency.