Chapter 7 versus Chapter 13 Bankruptcy
in Orange County, CA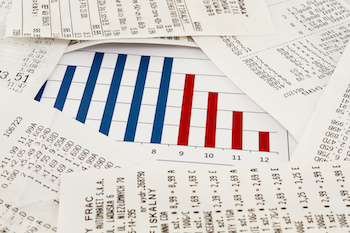 When most people think about bankruptcy, one thought tends to come to mind- "no more debt". While this can certainly be true in many situations, it isn't always the case. Many people don't realize that there is more than one way to file bankruptcy. The most common types of bankruptcy for individuals and married couples are Chapter 7 and Chapter 13. While Chapter 7 bankruptcy is by far the most common, there are advantages and disadvantages to both.
About Chapter 7 Bankruptcy
Chapter 7 bankruptcy is opened and closed much more quickly than Chapter 13 bankruptcy. A typical Chapter 7 Bankruptcy case is completely closed within three to six months.
Consumers are allowed to keep personal items that are considered exempt, which includes most necessities and items that they intend to continue paying for. Nonexempt items can be liquidated to pay back creditors.
In order to qualify for Chapter 7 bankruptcy, a consumer must have very little disposable income.
Chapter 7 bankruptcy will temporarily stop foreclosure, giving some consumers time to become current on their mortgages.
A Chapter 7 bankruptcy attorney can help consumers decide if Chapter 7 is right for them.
About Chapter 13 Bankruptcy
With Chapter 13 bankruptcy, restructured payments are required, and a consumer is required to repay some creditors in full, and some in part. A Chapter 13 Bankruptcy repayment plan takes anywhere from three to five years to complete.
No property is ever liquidated with a Chapter 13 bankruptcy.
Some unsecured debt may be eliminated after the repayment plan is complete.
While there is not an income eligibility maximum with Chapter 13 bankruptcy, consumers are required to have a regular income in order to enter into a restructured payment agreement.
Foreclosures can be stopped when consumers file a Chapter 13 bankruptcy, and consumers have the ability to make up late payments with the repayment plan.
It is a good idea to consult with a Chapter 13 bankruptcy attorney for more detailed information and appropriate representation.
Choosing Which Type of Bankruptcy to File
In most cases, the type of bankruptcy a consumer chooses to file depends on two things: assets and income. Consumers who have a high number of nonexempt assets will likely need to choose to file Chapter 13 bankruptcy in order to protect their property, while those with higher incomes may have no choice but to file under Chapter 7. Since every situation is unique, it is wise for consumers to consult with an experienced bankruptcy attorney in order to determine the best method of filing. Failure to do so can result in the loss of personal property, the exclusion of qualifying debt or payments that are unnecessary. Contact us today!
Although located in Costa Mesa, we also service these Orange County cities: Aliso Viejo, Anaheim, Bell, Bellflower, Brea, Buena Park, Carson, Cerritos, Cypress, Dana Point, Diamond Bar, Downey, El Monte, Fountain Valley, Fullerton, Garden Grove, Hacienda Heights, Huntington Beach, Irvine, La Habra, La Mirada, La Palma, La Puente, Laguna Beach, Laguna Hills, Laguna Niguel, Laguna Woods, Lake Forest, Lakewood, Long Beach, Los Alamitos, Mission Viejo, Newport Beach, Norwalk, Orange Placentia, Paramount, Pico Rivera, Pomona, Rancho Santa Margarita, San Clemente, San Juan Capistrano, Santa Ana, Seal Beach, Stanton, Tustin, Villa Park, Walnut, West Covina, Westminster, Whittier & Yorba Linda California.